Biden's Attempts to Spin Inflation as 'Putin Price Hike' Not Working
President Joe Biden has repeatedly blamed President Vladimir Putin's invasion of Ukraine for the soaring rate of inflation in the U.S., but Americans aren't buying the White House's excuses, according to polling. Biden again cited "Putin's price hike" in his Wednesday address on April's consumer price index report, which showed an 8.3 percent rise in […]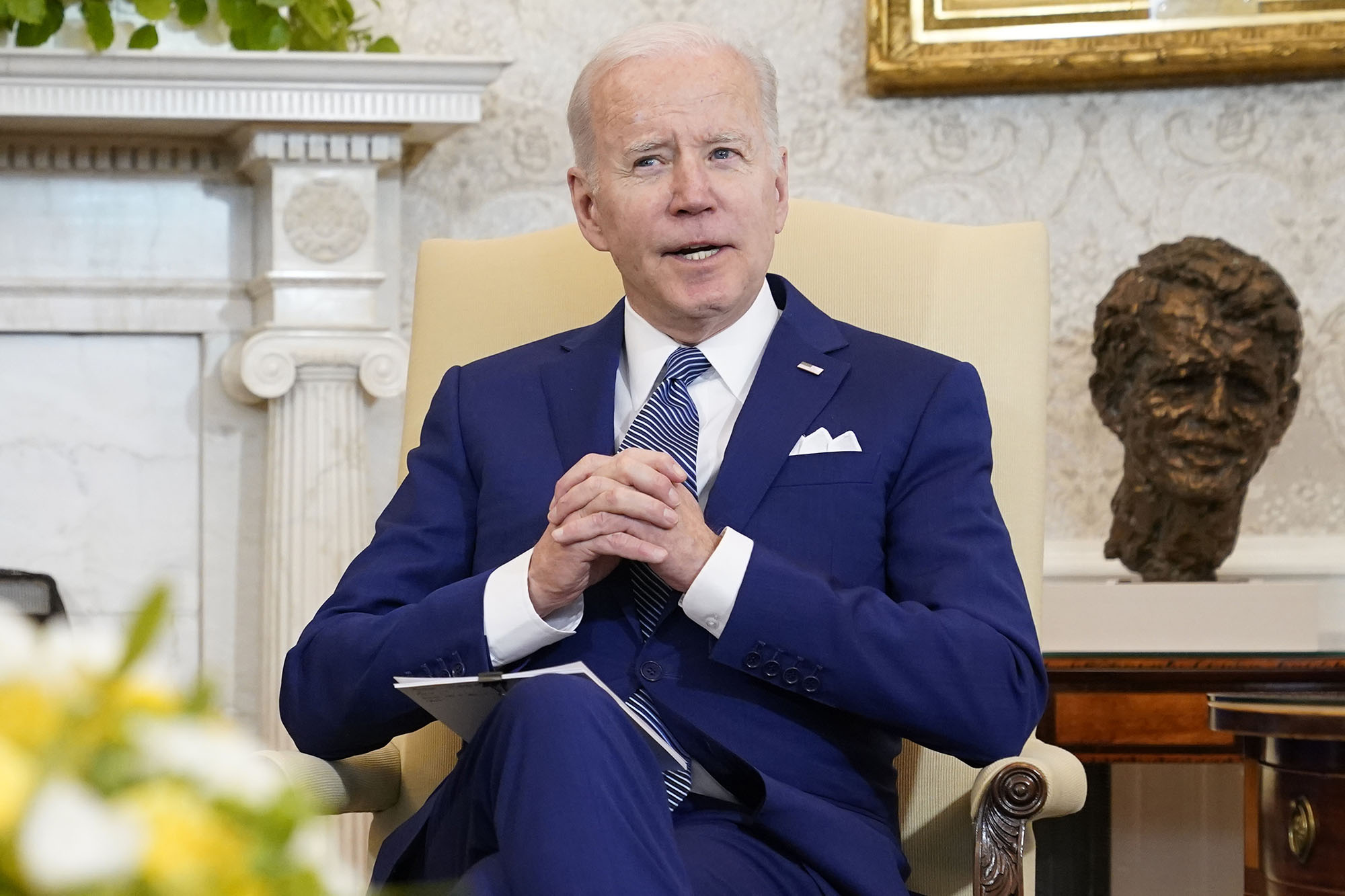 President Joe Biden has repeatedly blamed President Vladimir Putin's invasion of Ukraine for the soaring rate of inflation in the U.S., but Americans aren't buying the White House's excuses, according to polling.
Biden again cited "Putin's price hike" in his Wednesday address on April's consumer price index report, which showed an 8.3 percent rise in the 12 months ending in April, after hitting 8.5 percent in March. Meanwhile, the president's approval rating remains low among voters, especially when it comes to how he is handling the economy.
A new poll published Monday found that Biden's approval rating fell again this month, nearly plunging to his previous record low by a single percentage point. The survey from Investors Business Daily/TIPP found that only 39 percent of U.S. adults approve of the president's performance, while 47 percent disapproved. Website FiveThirtyEight showed him with a 41.7 approval rating as of Wednesday.
While there was a stark partisan divide in the IBD/TIPP poll's results, Biden notably struggled to gain ground among independent voters, with 58 percent disapproving of his job as president.
Americans appear to be increasingly concerned about the president's handling of the economy. Almost half of those surveyed in the poll disapproved, while only 29 percent approved. By comparison, fewer voters disapproved of Biden's job on the economy in April, when 44 percent disapproved and 33 percent approved.
As inflation continues to surge—and Republicans pounce on the issue for leverage in the 2022 midterm elections—Biden has continued to blame Russia's leader for rising costs.
Listing all the steps his administration has taken to build a stronger economy and labor market, Biden said, "All of this is progress, but the fight against global supply chain issues related to the pandemic and Putin's price hike will continue every day."
The remarks echo a Biden statement last month when he told a crowd in North Carolina, "What people don't know is that 70 percent of the increase in inflation was the consequence of Putin's price hike because of the impact on oil prices—70 percent."
In his April 14 remarks, he also that "Putin's invasion of Ukraine has driven up gas prices and food prices all over the world. Ukraine and Russia are the one and two largest wheat producers in the world. We're three. They're shut down. We saw that in yesterday's inflation data."
On Wednesday, the president was careful not to pressure the Federal Reserve to act on inflation by raising interest rates, saying he "would never interfere with the Fed's judgments." This was a marked contrast with his predecessor, Donald Trump, who publicly leaned on Federal Reserve Chair Jerome Powell to keep interest rates low.
During his remarks Wednesday, Biden reminded voters that the Fed "plays a primary role in fighting inflation in our country," although some economic experts have faulted the central bank for keeping rates too low for too long as a response to the coronavirus pandemic.
Story cited here.
What are your thoughts? Scroll down to leave a comment: