Feds Seize Data From Retired Four Star General Who Now Works At Leftist Think Tank
The FBI has reportedly seized the electronic data from a retired four-star U.S. general who now works at a leftist think tank because he allegedly made false statements to authorities and withheld documents that implicated himself in an illegal Qatari foreign lobbying scheme. "New federal court filings obtained Tuesday outlined a potential criminal case against […]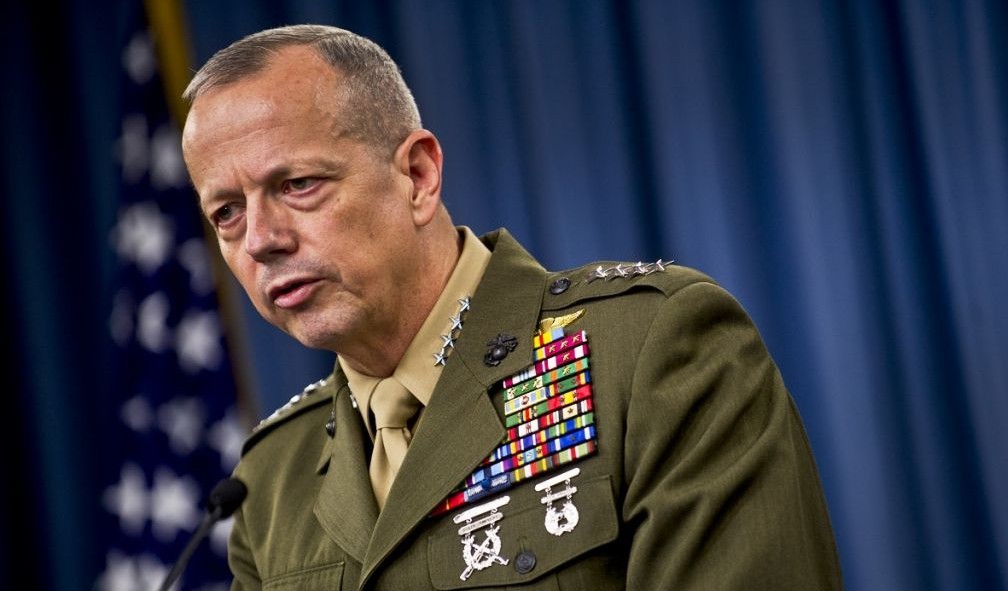 The FBI has reportedly seized the electronic data from a retired four-star U.S. general who now works at a leftist think tank because he allegedly made false statements to authorities and withheld documents that implicated himself in an illegal Qatari foreign lobbying scheme.
"New federal court filings obtained Tuesday outlined a potential criminal case against former Marine Gen. John R. Allen, who led U.S. and NATO forces in Afghanistan before being tapped in 2017 to lead the influential Brookings Institution," the Associated Press reported. "It's part of an expanding investigation that has ensnared Richard G. Olson, a former ambassador to the United Arab Emirates and Pakistan who pleaded guilty to federal charges last week, and Imaad Zuberi, a prolific political donor now serving a 12-year prison sentence on corruption charges."
FBI agent Babak Adib wrote in the application to obtain a search warrant that there was "substantial evidence" that Allen, who spoke at the Democratic National Convention in 2016, made "willful" "violations" of the Foreign Agents Registration Act.
Feds say that Allen gave a "false version of events" about his work for Qatar and that he failed to turn over relevant documents after he was subpoenaed by a grand jury.
The Associated Press suggested that the case against Allen was accidentally filed in error in the court docket system and that it was removed after the organization asked federal law enforcement officials for comment.
"Allen declined to comment on the new filings," the report said. "He has previously denied ever working as a Qatari agent and said his efforts on Qatar in 2017 were motivated to prevent a war from breaking out in the Gulf that would put U.S. troops at risk."
Story cited here.
→ What are your thoughts? ←
Scroll down to leave a comment: