Following the Failure of 'Latinx,' the Woke Work up Something Overwhelmingly Different: 'Latine'
For some revolutionaries, conventional language must go. Hence, America's been served a generous dose of new terms over the past few years. And where words have been retained, their usage has evolved. Moreover, the employment of code has substantially thrived. For instance, people of all political stripes might invest themselves in helping the downtrodden; but […]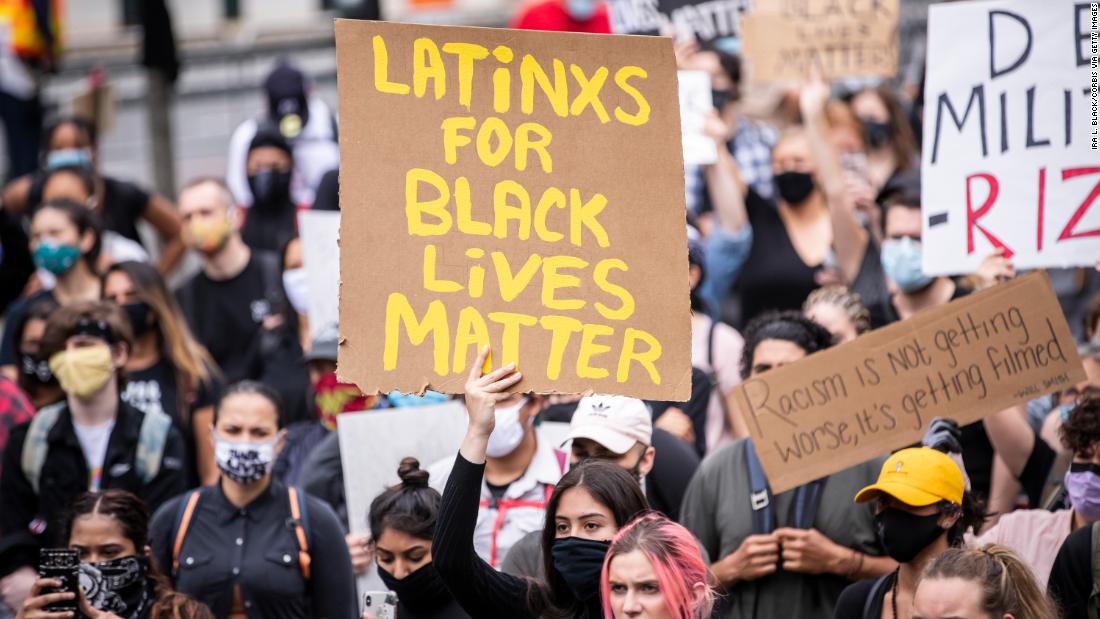 For some revolutionaries, conventional language must go.
Hence, America's been served a generous dose of new terms over the past few years. And where words have been retained, their usage has evolved. Moreover, the employment of code has substantially thrived.
For instance, people of all political stripes might invest themselves in helping the downtrodden; but if someone says they must "do the work" to help "marginalized communities," you might be able to guess how they vote.
And in the lexicon of modernity, a new woke term's in town.
The Left side of the aisle has gone repeatedly to bat for "Latinx," but it just won't stick.
Señoras y señores, I give you "Latine."
Why would anyone attempt to unnaturally force a new term into use? Whatever the answer, New York University's onboard.
Via Instagram, the school has announced a host of identity-group-based graduation ceremonies covering everyone but heterosexual whites.
"NYU Cultural and Identity-based Graduation Celebrations," it explains, "were established to acknowledge and celebrate the accomplishments of graduating students of color and LGBTQ+ students — undergraduate, graduate, professional studies."
But said celebration won't call Hispanics what they overwhelmingly prefer.
The divisions:
Black Grad
Lavender Grad (LGBTIQA+)
APID/A Grad (Asian Pacific Islander Desi American)
Native Grad (American Indian)
Latine Grad
As noted by Campus Reform, "Latinx" doesn't fit the Spanish language:
Some have criticized Latinx for not conforming to the linguistic rules of Spanish. Students at Emory University and Swarthmore College, among others, have criticized the term along these lines.
Writing for Swathmore's The Phoenix, Gilbert Guerra and Gilbert Orbea call usage of the term "a blatant form of linguistic imperialism," arguing that activists are engaging in the "forcing of U.S. ideals upon a language in a way that does not grammatically or orally correspond with it."
But if you don't at first succeed, try, try again…
Students and administrators at some universities have begun using "Latine" in an attempt to achieve inclusivity while conforming to the linguistic rules of Spanish.
Colorado State University Latino student center El Centro sheds light:
The term Latinx emerged in the early 21st century, reportedly first used online in 2004. Latinx is the gender-neutral alternative to Latina or Latino. It is a term used to describe a diverse group of people who have roots in Latin America. While it is unclear exactly when and where the term emerged, it is clear it emerged from queer Latinx online communities in order to challenge the gender binary.
Latine is also a gender-neutral form of the word Latino, created by gender non-binary and feminist communities in Spanish-speaking countries. The objective of the term is also to remove gender from Spanish, by replacing it with the gender-neutral Spanish letter E, which can already be found in words like estudiante.
It's a curious choice. According to a 2020 report, "Latinx" was unused by 97% of American Hispanics. Since the Latinx effort's in the toilet, they construct something one letter away from "latrine"?
In its defense, according to Campus Reform, "Latine" is flush with support.
"Latine" has…been used by student organizations and campus officials at the University of California Santa Barbara, Dominican University, and the University of Wisconsin-Madison.
It's also being bolstered by academic essays.
Among these are journal articles titled "Family Engagement and Latine Children's Early Narrative Skills", "Human Services Professionals Perceptions on the Trauma, Stigma, and Mental Health on the Wellbeing of Latine and Hispanic Undocumented Immigrants" and "Nutrition-Related Information Shared by Latine Influencers: A YouTube Content Analysis," among others.
In The Tulane Hullabaloo, student editor Doxey Kamara calls the word "a more organic alternative to "Latinx."
Latine fills the void in a way Latinx never could, mostly because it was designed to work with the Spanish language. It is not an insertion; it is an evolution. A natural progression from gendered terms to neutral ones. As such, Latine can be pronounced and conjugated in Spanish, while 'Latinx' cannot.
Of course, had it been an evolution, it wouldn't have been "designed."
But so goes modernity — we're no longer operating in an organic world. A suggestion comes down from the top, and we're told it's the right thing to do.
Will "Latine" thrive? If people can finally be convinced that "Latino" is offensive, then perhaps.
After all, it's an era of unprecedented sensitivity…
Legal Journal Publishes Plea for Hate Speech Laws Protecting Animals https://t.co/2PYk00NCLq

— RedState (@RedState) June 20, 2021
Woke in the Water: Shark Advocates Call for an End to the Word 'Attacks' in Favor of 'Interactions'
https://t.co/Y1tD6FhEkx

— RedState (@RedState) July 17, 2021
Story cited here.