Maxine Waters on Dobbs Ruling: 'The Hell with the Supreme Court, We Will Defy Them'
Rep. Maxine Waters (D-CA) joined the chorus of Democrats and pro-abortion activists reacting furiously to the Supreme Court's decision to overturn Roe v. Wade on Friday. Waters, flanked by Rep. Al Green (D-TX), joined activists outside the Supreme Court following the ruling, telling reporters: "The hell with the Supreme Court, we will defy them." "You […]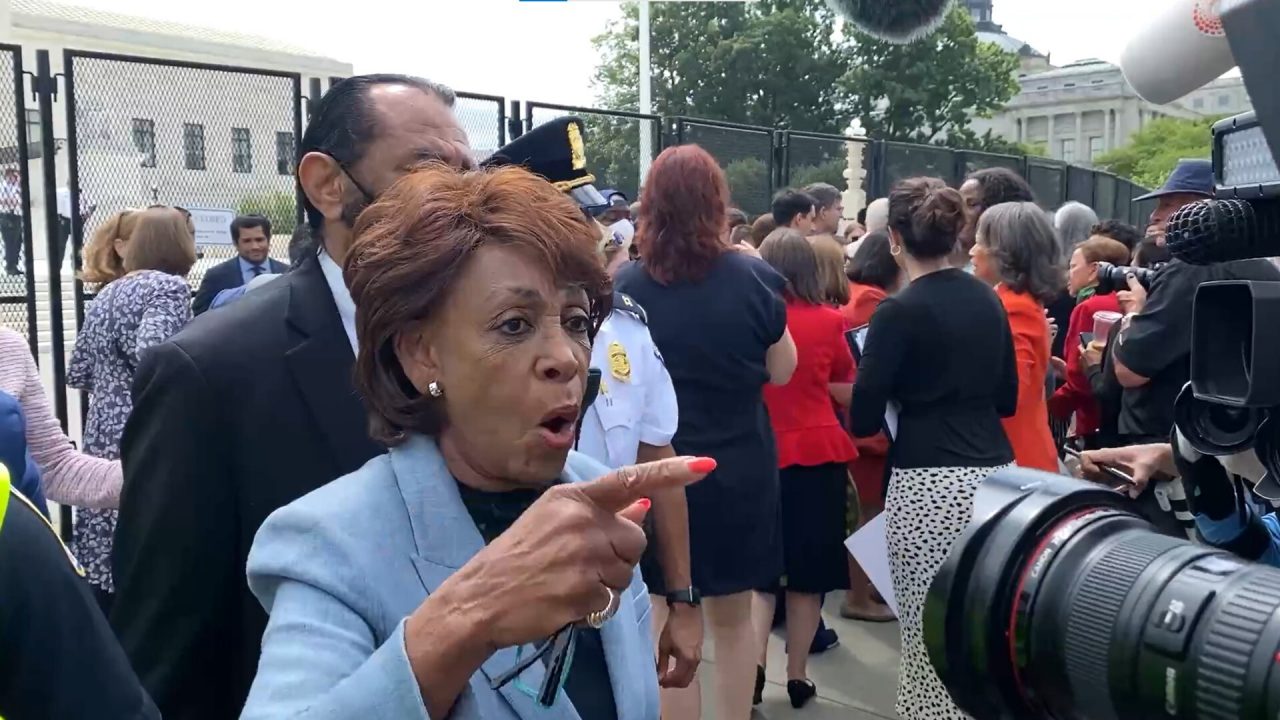 Rep. Maxine Waters (D-CA) joined the chorus of Democrats and pro-abortion activists reacting furiously to the Supreme Court's decision to overturn Roe v. Wade on Friday.
Waters, flanked by Rep. Al Green (D-TX), joined activists outside the Supreme Court following the ruling, telling reporters: "The hell with the Supreme Court, we will defy them."
"You see this turnout here? You ain't seen nothing yet," the California Democrat, who serves as chairwoman of the House Committee on Financial Services, also warned.
Immediate reaction from abortion rights activists, who've been out here for days anticipating a ruling. Anger. Tears. Cries of "illegitimate" directed at the court along with calls for mass protest. "We are not incubators, we are not property of the state, we refuse to go back." pic.twitter.com/YD53FgL0jR

— Alejandro Alvarez (@aletweetsnews) June 24, 2022
Earlier Friday, the Supreme Court overruled Roe v. Wade, deciding that the Constitution does not include a right to abortion, thus returning the issue of abortion laws to state legislatures. Justice Samuel Alito wrote the court's 5-4 decision.
"We hold that Roe and Casey must be overruled," Alito said. "The Constitution makes no reference to abortion, and no such right is implicitly protected by any constitutional provision, including the one on which the defenders of Roe and Casey now chiefly rely — the Due Process Clause of the Fourteenth Amendment."
Story cited here.
→ What are your thoughts? ←
Scroll down to leave a comment: