Megan Rapinoe Hardest Hit as Finger-Pointing Begins After 'Subway' Releases Dismal 2021 Numbers
Women's soccer star Megan Rapinoe is in the news again, and this time around the story doesn't involve any goals she's hit or missed (though the NWSL's 2022 regular season started Friday) or any complaints from her about alleged gender pay gap issues but rather the finger-pointing that has begun in her direction after public […]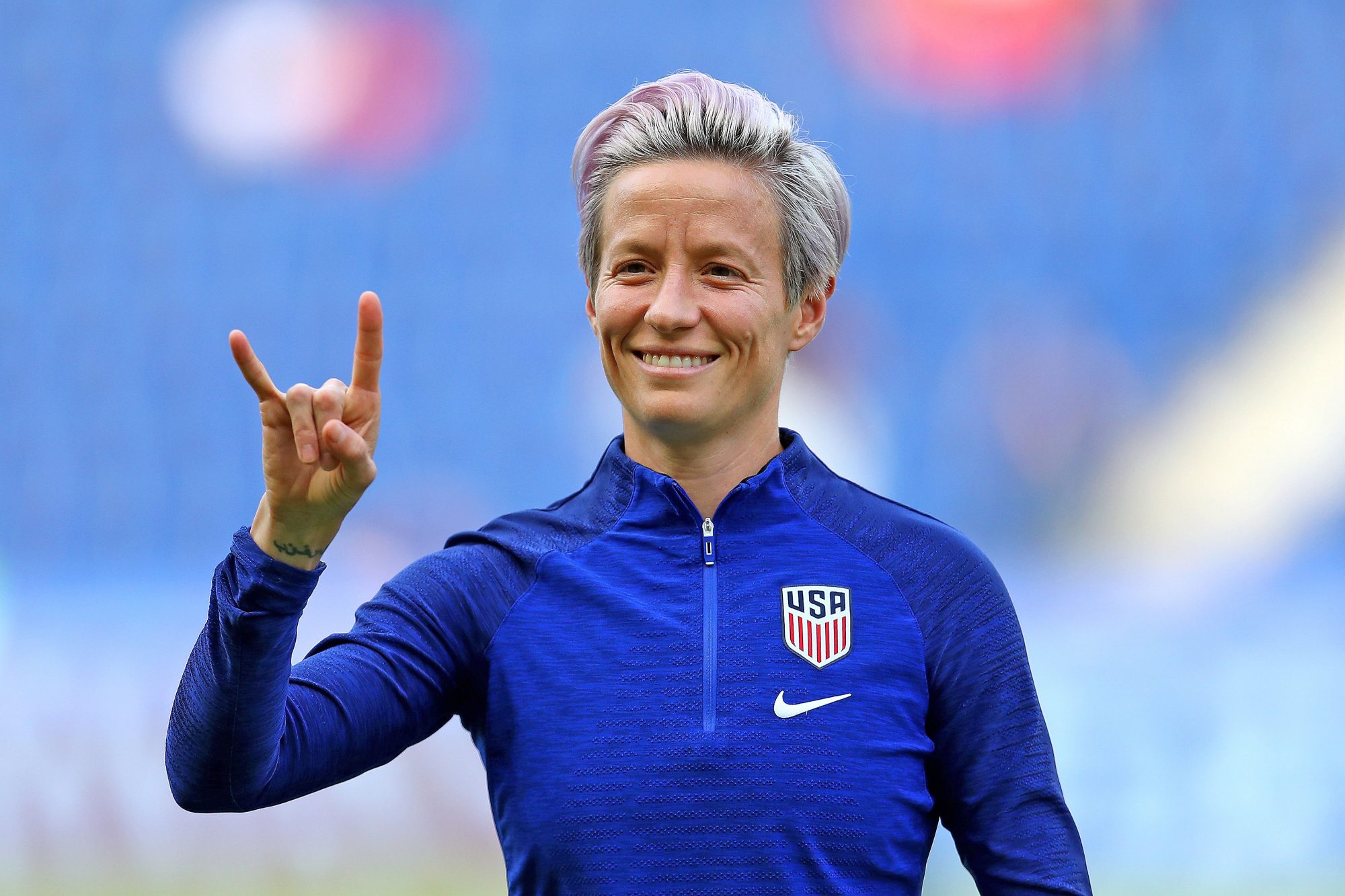 Women's soccer star Megan Rapinoe is in the news again, and this time around the story doesn't involve any goals she's hit or missed (though the NWSL's 2022 regular season started Friday) or any complaints from her about alleged gender pay gap issues but rather the finger-pointing that has begun in her direction after public filings from the Subway fast-food franchise revealed some pretty dismal 2021 numbers.
Per the New York Post, Subway had to close "1,043 more outlets across the US than it opened in 2021," which diminished "Subway's total footprint by nearly five percent."
It lost more in 2020 (1,609), presumably in part due to the coronavirus pandemic. But as for what's at the root of the 2021 closures, there are a number of issues potentially to blame, including "tougher" efforts from the company's CEO to get locations stay open more days during the week and work more hours to cover all meal shifts, and also how some customers turned their backs on Subway after they ran several ads in 2021 featuring Rapinoe, a prominent woketivist known for kneeling during the national anthem and being a lousy spokesperson for "women's equality." Franchisees were said to be very upset after the ads began running primarily due to complaints by customers:
Subway has been promoting new sandwiches including Turkey Cali Fresh and All-American Club in a big advertising campaign featuring sports stars Tom Brady and Steph Curry. The campaign, however, also drew complaints from franchisees last year over the hire of soccer star Megan Rapinoe, whose perceived anti-American views reportedly rubbed some customers the wrong way.
As we previously reported, tensions among franchise owners appeared to boil over during a July 2021 discussion on a North American Association of Subway Franchisees forum where one frustrated owner posted this image of what he says was a sign taped to the door of his Wisconsin shop by an angry customer:
Seems @subway franchises are losing customers over the Rapinoe endorsement. This popped up at a shop in Wisconsin. pic.twitter.com/qg6KqGFW5o

— Brandon Morse (@TheBrandonMorse) August 10, 2021
Another said on the same forum at the time that "Spending our money to make a political statement is completely and totally out of bounds." Their concerns were reportedly fast-forwarded by a NAASF rep to the higher-ups at Subway.
When a company suffers revenue losses and/or loses locations at any given point, usually any number of things are to blame. While it's not known exactly how much of an impact bringing on a controversial athlete like Rapinoe to promote their product hurt the business, the "go woke, go broke" saying comes to mind here, something that companies like Subway, Disney, Netflix, and others have learned the hard way in recent weeks.
As one Twitter user noted, it's not a very effective business strategy:
Hey @netflix I know why you're losing so many subscribers.
It's because you decided to ignore what made you successful.
Which is giving your customers what
they paid for. Not the crap you're trying to shove down their throats.
"Go woke, go broke" is not a buisness strategy! pic.twitter.com/Odz4kOGgf1

— David Nichols (@daverich503) April 29, 2022
Story cited here.