Musk Doesn't Blink as Groups Backed by Soros, Former Clinton Operatives Target His Twitter Effort
Shortly after the word came through that Elon Musk had reached a deal to buy Twitter, the liberal think tank Open Markets Institute tried to appeal to the FCC, the FTC, and the Justice Department to block it. Open Markets Institute is in part funded by George Soros. The House GOP is asking questions about […]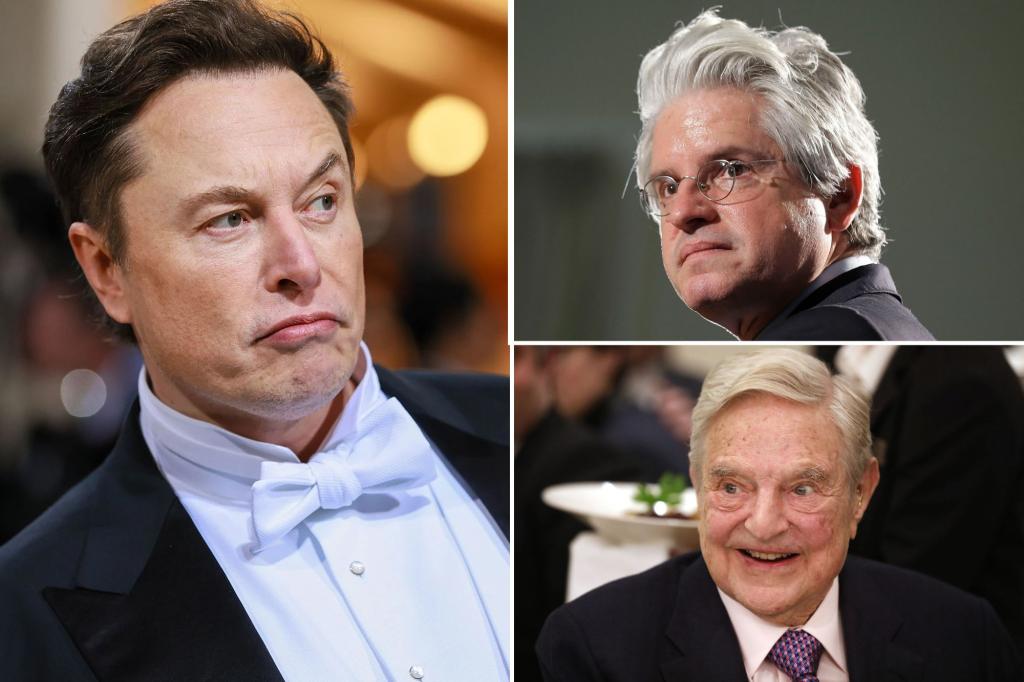 Shortly after the word came through that Elon Musk had reached a deal to buy Twitter, the liberal think tank Open Markets Institute tried to appeal to the FCC, the FTC, and the Justice Department to block it. Open Markets Institute is in part funded by George Soros.
The House GOP is asking questions about why they are trying to block the deal and what's going on here.
#BREAKING: @Jim_Jordan just sent a letter to FTC Chair Lina Khan raising concerns that the Open Markets Institute, a left-wing political organization, may be trying to leverage its close relationship with the Chairwoman to block Elon Musk's purchase of Twitter. pic.twitter.com/cyfCk15KD0

— House Judiciary GOP (@JudiciaryGOP) May 4, 2022
That effort to block the deal hasn't seemed to work. FCC commissioners Brendan Carr and Nathan Simington declared they wouldn't block the deal. Simington said that not only wouldn't it be bad, that it would likely enhance free speech.
Some have suggested that the FCC can and should block the sale of @Twitter to @elonmusk. It has no legal authority to do so and should not try. Full statement: https://t.co/oXjaUHZnwB pic.twitter.com/R4i8IX5THs

— Nathan Simington (@SimingtonFCC) May 2, 2022
"The FCC cannot, and should not, block this sale. We should instead applaud Mr. Musk for doing something about a serious problem that government has so far failed to address," Simington said, adding: "as this experiment is clearly lawful, I for one look forward to seeing what comes of it."
So if the deal can't be stopped, what's the next option for the left? Try to make Twitter non-profitable and destroy it as an investment for Musk.
Now, there is an effort afoot to urge major corporations to boycott Twitter if Musk takes over and tries to uphold free speech. A letter from leftist NGOs was sent out to a variety of advertisers urging a boycott.
From NY Post:
Musk taking control of Twitter means advertising on the platform "risks association with a platform amplifying hate, extremism, health misinformation, and conspiracy theorists," the letter said.
"Under Musk's management, Twitter risks becoming a cesspool of misinformation, with your brand attached, polluting our information ecosystem in a time where trust in institutions and news media is already at an all-time low," the letter added.
"Your ad dollars can either fund Musk's vanity project or hold him to account. We call on you to demand Musk uphold these basic standards of community trust and safety, and to pull your advertising spending from Twitter if they are not."
The document's letterhead includes the logos of three organizations — Accountable Tech, Media Matters for America, and UltraViolet.
Accountable Tech is a Washington, DC-based organization linked to top Democrats. Jesse Lehrich, a co-founder, once served as a spokesperson for Hillary Clinton's presidential campaign. He is also the nephew of former Obama adviser David Axelrod.
Media Matters for America is an organization founded by political operative and Clinton backer David Brock. MMFA is a site "dedicated to comprehensively monitoring, analyzing, and correcting conservative misinformation in the U.S. media."
UltraViolet is a feminist movement that is "mobilized to fight sexism and create a more inclusive world that accurately represents all women, from politics and government to media and pop culture."
Other signatories, like Access Now, have the support of the Canadian and European governments as well as Soros, the billionaire financier who heads the Open Society Foundations.
Black Lives Matter Global Network Foundation took time out from their scandals to also sign aboard. Fox Business also notes that the AFT and the NEA are behind some of the funding for some of the groups.
Musk's response? He's not backing down, he's throwing down.
Who funds these organizations that want to control your access to information? Let's investigate …https://t.co/dBFsGjOMC8

— Elon Musk (@elonmusk) May 3, 2022
Sunlight is the best disinfectant

— Elon Musk (@elonmusk) May 3, 2022
"Who funds these organizations who want to control your access to information? Let's investigate…," he declared. "Sunlight is the best disinfectant."
He then even put George Soros on notice, daring him, "George, please slide into my DMs!"
I have to say in the face of a storm against him, this guy not only holds firm, but he fights back and has some kind of cojones to tease Soros as well. He's already shown that he's not afraid to call out NBC when one of their hosts, Medhi Hasan tried to smear him and the GOP Musk raised a lot of NBC's questionable actions. He's showing that not only is he unafraid, but he's committed to the effort. Grab all the popcorn, because it's something to see someone taking such a brave stand for speech.
Story cited here.