'Reversal Of Reality': CNN Fact-Checker Isn't Buying Biden's Claim That He Reduced The Deficit
CNN fact-checker Daniel Dale made it clear on Monday that he wasn't buying President Joe Biden's claim that he had reduced the deficit. Amid record-setting inflation and still-rising gas prices, President Biden insisted last Wednesday that he had decreased the federal deficit. "Let me remind you again: I reduced the federal deficit," he said. Dale […]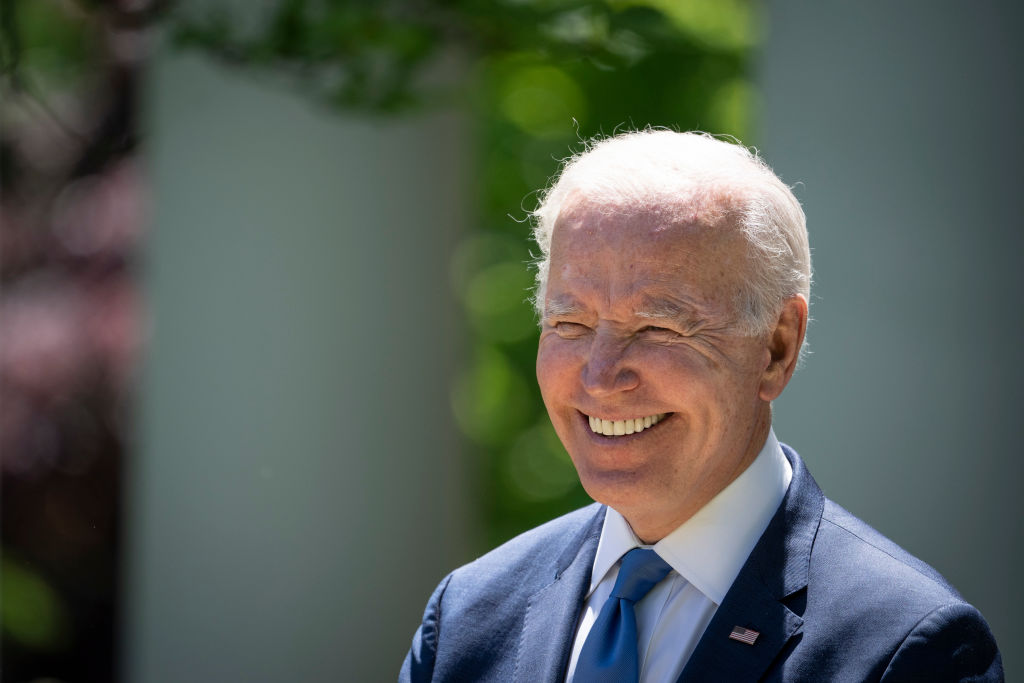 CNN fact-checker Daniel Dale made it clear on Monday that he wasn't buying President Joe Biden's claim that he had reduced the deficit.
Amid record-setting inflation and still-rising gas prices, President Biden insisted last Wednesday that he had decreased the federal deficit. "Let me remind you again: I reduced the federal deficit," he said.
Dale joined CNN "New Day" on Monday morning, and he proceeded to pick apart the president's claim.
"Almost bizarro world"

It must be a blue moon b/c CNN's fact-checker @ddale8 is calling out Biden for lying about historic deficit reductions #MoreOfThisPlease pic.twitter.com/GaSU5zb9WB

— Tom Elliott (@tomselliott) May 9, 2022
Dale began by noting that the deficit had fallen in the first year of Biden's presidency — but he disputed the claim that it had fallen because of anything the president had done.
"There is no doubt that the deficit has fallen under President Biden so far," he said. "It was about $3.1 trillion under President Trump in fiscal 2020, it was about $360 billion lower than that, so about $2.8 trillion, in fiscal 2021 — mostly under President Biden."
"Experts I spoke to still scoffed at the idea that President Biden is personally responsible for having reduced the deficit. In fact, one advocate of deficit reduction, Marc Goldwein of the Committee for a Responsible Federal Budget, told me that this claim is almost bizarro world, a reversal of reality," Dale continued.
Dale went on to note that the deficit was expected to fall by more than $360 billion — and that the Congressional Budget Office had predicted it would fall by more than $870 billion "if President Biden did not implement new policy."
Dale's conclusion was that the shortfall between the expected deficit reduction and the actual reduction was a direct result of policies that were implemented by the Biden administration — such as the $1.9 trillion American Rescue Plan and the bipartisan infrastructure bill, among other things.
"Whatever you think of all those policies, they all cost money," Dale said. "So there ended up being less deficit reduction than expected."
Dale noted that President Biden liked to draw from Moody's Analytics to support his claims, adding that Dan White, senior director at Moody's, had told him, "The actions of this administration and Congress have undoubtedly resulted in higher deficits, not smaller ones. It is encouraging that the administration has proposed some initiatives to bring down the deficit, but so far none of those initiatives have been seriously considered."
Story cited here.