Biden Asks Congress To Fast Track Nearly $40 Billion In 'Vital' Ukraine Aid
President Joe Biden has asked Congress to fast-track another multi-billion-dollar aid package for Ukraine amid its war with Russia. The House could vote on the nearly $40 billion package as early as Tuesday while the Senate is expected to take it up either this week or next, according to Politico. To date, the U.S. has […]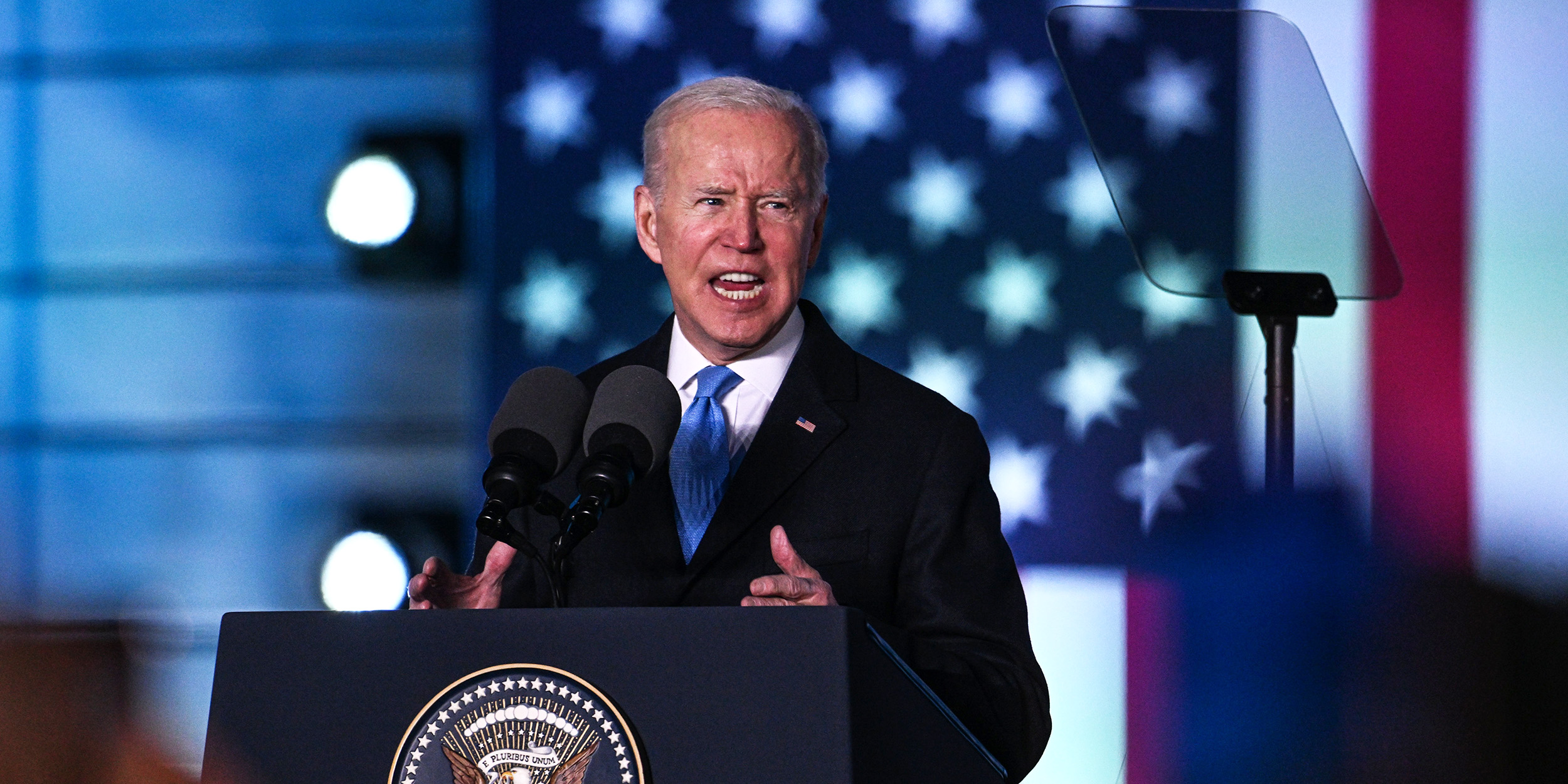 President Joe Biden has asked Congress to fast-track another multi-billion-dollar aid package for Ukraine amid its war with Russia.
The House could vote on the nearly $40 billion package as early as Tuesday while the Senate is expected to take it up either this week or next, according to Politico. To date, the U.S. has already provided millions of dollars in humanitarian aid and $3.8 billion in arms and equipment.
In his statement on Monday, Biden said that previous U.S. aid was being "exhausted."
"The need is also urgent," he said. "I have nearly exhausted the resources given to me by a bipartisan majority in Congress to support Ukraine's fighters. This aid has been critical to Ukraine's success on the battlefield. We cannot allow our shipments of assistance to stop while we await further Congressional action."
Biden also asked Congress to move past COVID-19 funding for the moment, which had been coupled to the original spending plan, and prioritize Ukraine aid.
"We cannot afford delay in this vital war effort," he said. "Hence, I am prepared to accept that these two measures move separately, so that the Ukrainian aid bill can get to my desk right away."
Senate Minority Whip John Thune (R-SD) said that it was "more likely" that the Senate would look at the spending bill next week.
Many Democrats are still pushing for COVID-19 funds as well, with Sen. Patrick Leahy (D-VT) claiming, " We're going to have real problems this fall with COVID and it's a mistake not to have both together."
In addition, Politico noted that the U.S. needed to fulfill a COVID-19 treatment pill contract with Pfizer, worth $5 billion.
The proposed spending comes as inflation continues to plague Americans and gas prices hit all time highs, breaking records. On Tuesday, the average price for a gallon of regular gas rose to $4.374, a new record.
Biden has referred to rising gas prices as "Putin's price hike" even though they were rising prior to Russia's invasion of Ukraine, and some estimate that Americans will spend thousands more on gas and groceries this year. According to Yardeni Research, this number will be about $2,000 more in gas for the year.
"In addition, we estimate that the average household is currently spending at least $1,000 [according to a seasonally adjusted annual rate] more on food as a result of rapidly rising grocery prices," said Edward Yardeni, the firm's president. "That's $3,000 less money that households have to spend on other consumer goods and services, which also are experiencing rapid price increases."
Story cited here.