California's 'Social Justice Academy' Primes Students for Success — They Just Can't Read or Do Math
For a very long time in America, education emphasized the three "Rs" — reading, writing, and 'rithmetic. These days, such priorities are problematic. The federal education apparatus now appears aimed at creating citizens with a proper worldview — "school" is a training ground for ideology rather than academics. And an establishment in California is serving […]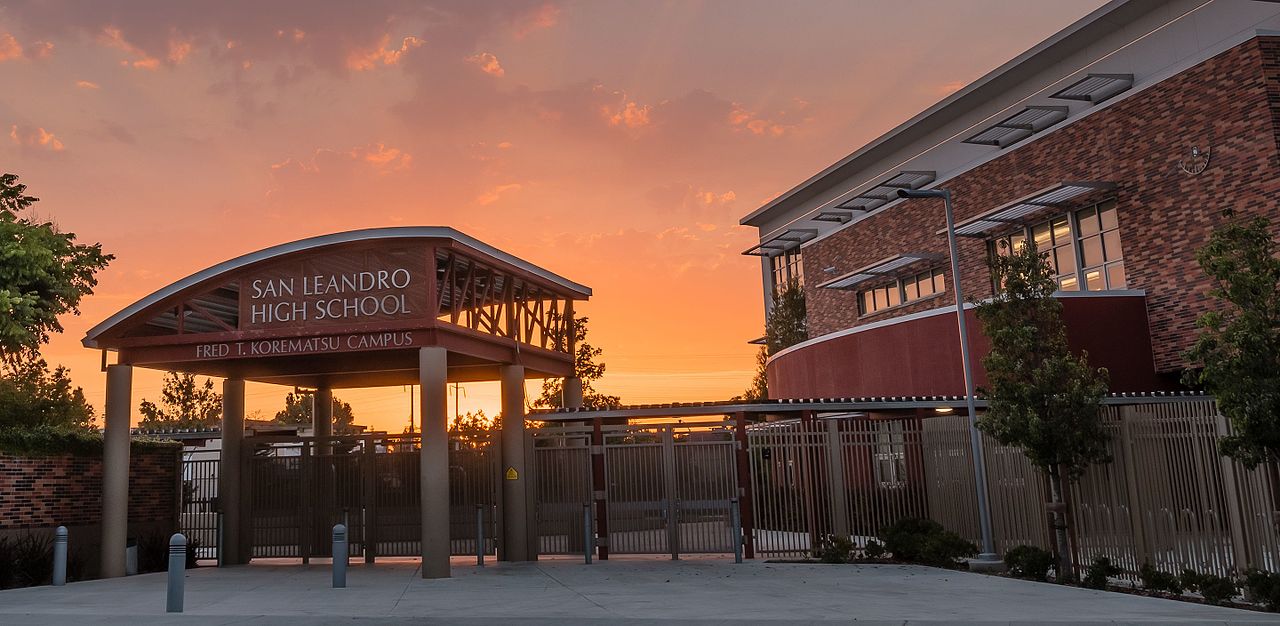 For a very long time in America, education emphasized the three "Rs" — reading, writing, and 'rithmetic. These days, such priorities are problematic.
The federal education apparatus now appears aimed at creating citizens with a proper worldview — "school" is a training ground for ideology rather than academics. And an establishment in California is serving its purpose impressively.
San Leandro High School sits on the cutting edge of wokeness: It hosts a "Social Justice Academy."
Per the public institution's website:
The Social Justice Academy (SJA) provides 10th to 12th-grade students with a forum to become the catalysts of social, political, and environmental change. The mission of the Social Justice Academy is to empower students to make positive changes in their communities. We intend to improve San Leandro, and to develop civic-minded leaders and lifelong learners who can be drawn on as a valuable source of active citizenship to support growth in San Leandro.
For details on that improvement, here's SLSJA.org:
SJA educators and scholars build a critical, intersectional consciousness that challenges traditional educational curriculum, standards, and pedagogy.
Challenge and criticize power, oppression, capitalism, white supremacy, imperialism, colonialism, racism, sexism, homophobia, transphobia, cisheteropatriarchy, ableism, and xenophobia on the internal, interpersonal, institutional, and ideological levels.
Do the students…or teachers…or administrators know the definition of capitalism? Are they aware it's a system based on a free-market economy in which an individual may own his or her own business? Do they truly insist that their own abilities to start businesses be forcefully taken by politicians?
Whatever the case, they're protecting the marginalized:
SJA educators and scholars cultivate a familial structure that values holistic humanization, compassion, community cultural wealth, and critical and radical love and hope.
Center the communities that have been marginalized.
Understand personal, collective, and generational experiences, trauma, and resilience.
Cultivate compassion and move towards healing.
Utilize a restorative justice framework that allows students to thrive, heal, and build resilience.
On offer are three Social Justice Electives, one for each year of the program. Here's the first:
Social Justice One…will focus on providing students with a foundation on identity, common struggles, systems of oppression and social constructions of class, race, gender, sexuality, immigration status, religion, ability, and so forth. The goal of the first year is to build a strong sense and knowledge of self and community and to begin to develop a critical consciousness.
Juniors will train in "the basics of activism and organizing." Seniors will "research, conduct interviews, do field-work and create a mini-campaign throughout the course of the year." The final class will conclude "with a public testimony" of each student's work.
Back to capitalism, why would the educational arm of a capitalist society teach children to hate it? If that doesn't add up, it's par for the course: San Leandro scores a 19 percent in math proficiency. And the school may have proselytizing down to a science, but students rate at 21 percent in science proficiency. Still, they won't be reading anything into those numbers — San Leandro boasts a 57 percent score in reading.
Even so, graduates may be primed for college — many secondary schools no longer require standardized test scores. Alumni will be right at home in university-level social justice:
Story cited here.
→ What are your thoughts? ←
Scroll down to leave a comment: