Elon Musk Calls Out The Clinton Campaign's 'Elaborate Hoax About Trump and Russia'
In response to revelations that the Hillary Clinton campaign in facilitated the creation of a false dossier alleging that Donald Trump had colluded with Russia to alter the US presidential election, and then gone on to disseminate that false information to the press, Elon Musk said it was "all true." His reply was to Ohio […]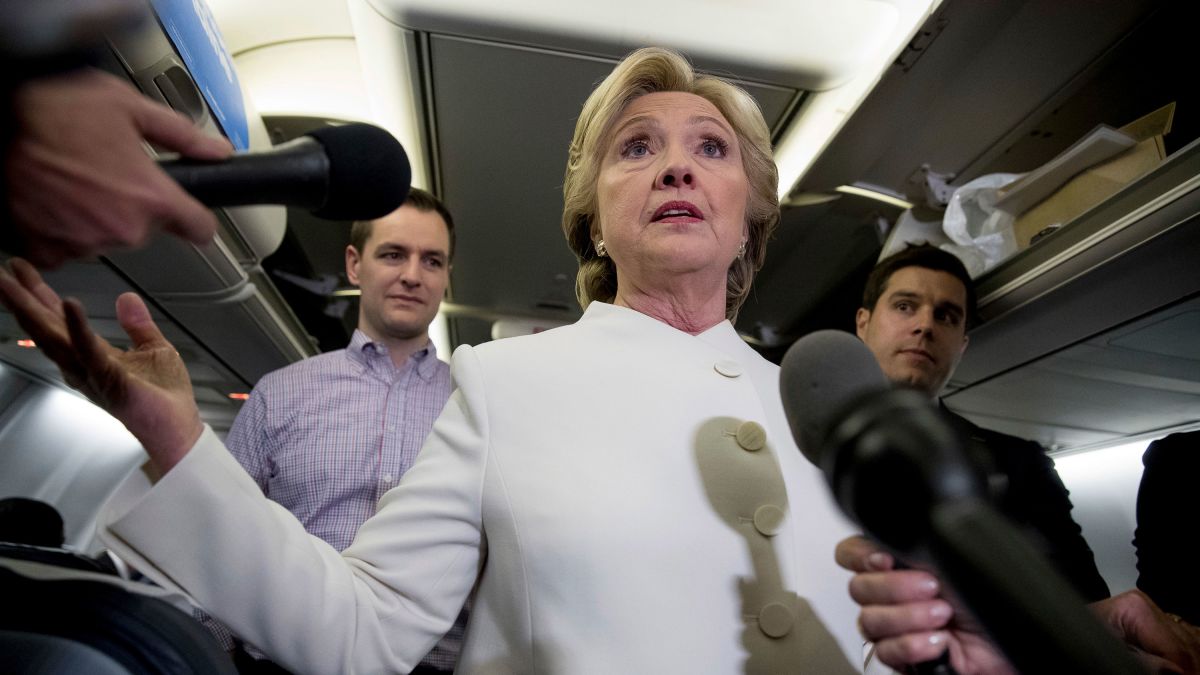 In response to revelations that the Hillary Clinton campaign in facilitated the creation of a false dossier alleging that Donald Trump had colluded with Russia to alter the US presidential election, and then gone on to disseminate that false information to the press, Elon Musk said it was "all true."
His reply was to Ohio Congressman Jim Jordan, who wrote the facts succinctly: "Christopher Steele created the dossier. Glenn Simpson sold it to the press. Michael Sussman took it to the FBI. And Democrats and the media lied to you about it."
Christopher Steele created the dossier.

Glenn Simpson sold it to the press.

Michael Sussman took it to the FBI.

And Democrats and the media lied to you about it all.

— Rep. Jim Jordan (@Jim_Jordan) May 16, 2022
"All true," Musk replied, breaking it down: "Bet most people still don't know that a Clinton campaign lawyer, using campaign funds, created an elaborate hoax about Trump and Russia."
"Makes you wonder what else is fake," he said.
Then he challenged Twitter CEO Parag Agrawal on the matter. Agrawal has said outright that the platform, for which Musk has bid $44 billion to buy outright, is not beholden to free speech concerns. "What say you?" Musk wrote.
You are absolutely correct. That tweet is a Clinton campaign hoax for which their campaign lawyer is undergoing a criminal trial. https://t.co/avtjEdthmA

— Elon Musk (@elonmusk) May 20, 2022
In ongoing efforts to deliver facts, to suss out truth from so-called misinformation and disinformation, Twitter has in recent years undertaken to issue warnings on tweets that they deem to be inaccurate.
The only problem with this is that in many cases, the determining factor for accuracy is not necessarily facts of evidence, but who Twitter "fact-checkers" and "experts" find to be most reasonable to believe.
In many cases, Twitter's warning labels have been slapped on tweets that contain truthful, factual information that goes against the status quo Democrat narrative, such as tweets that have declared the Russia collusion hoax to be a hoax, tweets that have claimed Covid-19 is transmissible post vaccination, tweets that stated that Hunter Biden engaged in influence peddling in Ukraine and China and that this was proven accurate due to the emergence of a laptop the younger Biden abandoned in a Delaware repair shop.
In each of these cases, the initial claims that these were false statements were disproven. Former CEO Jack Dorsey even went before Congress and apologized for suppressing and censoring the articles that were written with information gleaned from the laptop as a basis.
Musk, in calling out Twitter's current CEO, and asking what else that has been claimed to be false may actually be true, could be referring to the ongoing claims by some in the GOP that the 2020 presidential election was tampered with via a preponderance of fraudulently cast ballots.
The pervasive idea among social media heads and corporate media outlets is that there are some things that are perhaps so far beyond the pale as to be inconceivable, such as the idea that a citizen as notable and revered as Hillary Clinton, former First Lady, former Secretary of State, could have been involved in the creation of false evidence designed to take down her political opponent. Yet that's exactly what testimony in court from her campaign manager Robby Mook revealed on Friday.
Mook testified that Clinton had personally approved giving the media the Alfa Bank story regarding then-presidential candidate Donald Trump.
Mook testified that he had first been briefed on the Alfa Bank subject by then-Perkins Coie partner Marc Elias, with Mook saying that he was told the data had come from "people that had expertise in this sort of matter."
He said that the campaign had not been entirely confident with the legitimacy of the data, but that the campaign had expressed hopes to give the information to a reporter who could further "run it down" to determine if it was "accurate" or "substantive," according to Fox News.
Mook said that Clinton had been personally briefed regarding the story, with the FBI later found to be unsubstantiated, and gave it the go ahead to send to the press.
"I discussed it with Hillary as well," Mook said.
Story cited here.
→ What are your thoughts? ←
Scroll down to leave a comment: