Manchin Exposes Insane Biden Plan on Oil Leases During Haaland Testimony
Interior Secretary Deb Haaland was testifying before the Senate Energy and Natural Resources Committee on Thursday. It's safe to say it did not go well. Joe Biden and his team have claimed that they are doing everything they can to relieve the rising prices of gas. That's just not true. As I wrote earlier today […]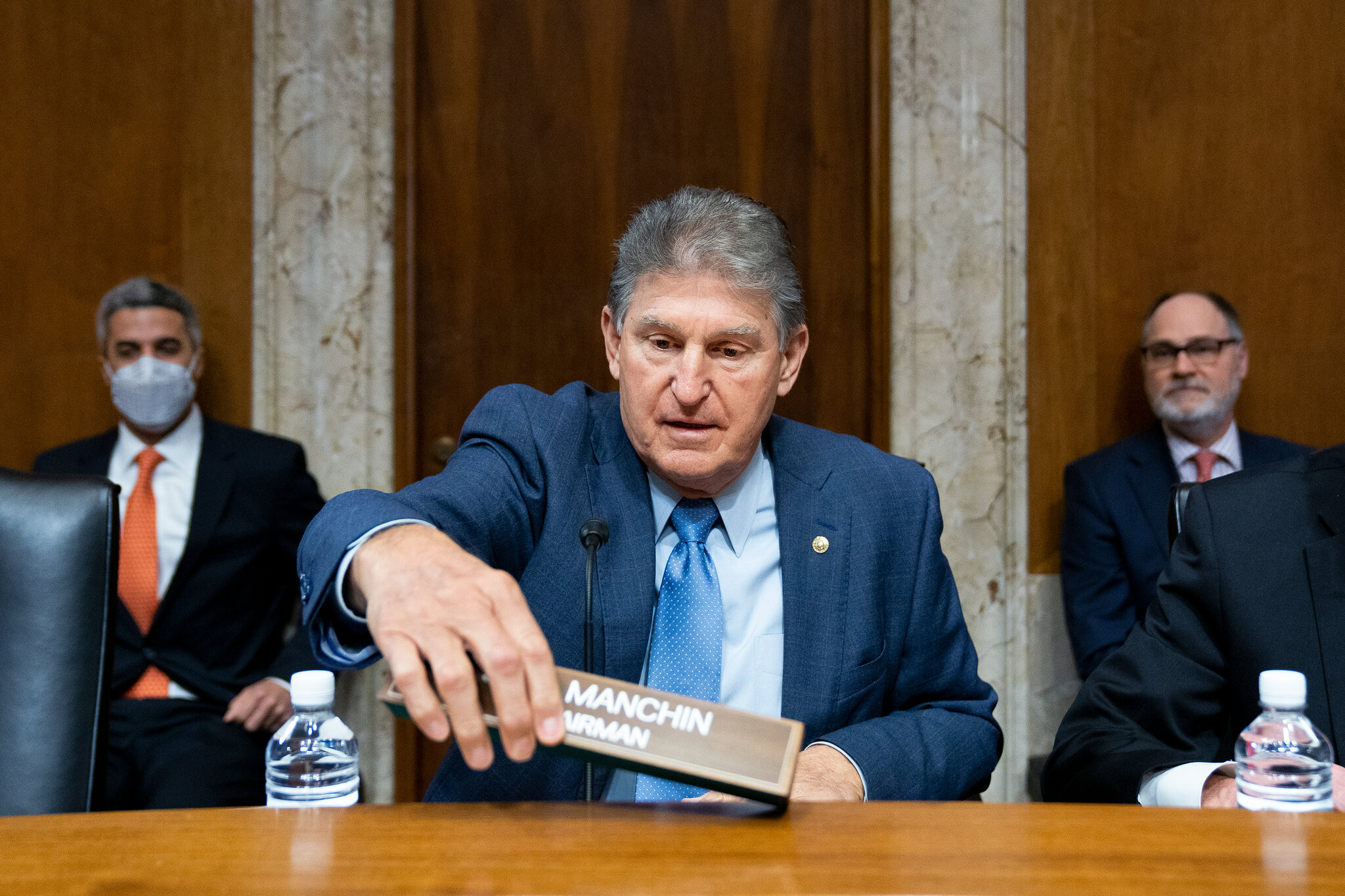 Interior Secretary Deb Haaland was testifying before the Senate Energy and Natural Resources Committee on Thursday. It's safe to say it did not go well.
Joe Biden and his team have claimed that they are doing everything they can to relieve the rising prices of gas. That's just not true. As I wrote earlier today reporting on Energy Secretary Jennifer Granholm's testimony before the Senate, Biden canceled three oil and gas lease sales scheduled in the Gulf of Mexico and off the coast of Alaska, thus cutting off millions of acres from possible drilling. On top of that, Granholm's response was simply to blame Vladimir Putin's invasion of Ukraine. She claimed Biden's policies had nothing to do with the problem.
The Energy Committee put Haaland on the spot: Biden claims that he's doing everything he can, so what exactly is he doing?
Haaland and her deputy Tommy Beaudreau claimed they were working on a five-year plan.
"It is appropriate for us to take a step, be deliberate as we think about future potential leasing described in the 5-year program," Beaudreau told Manchin, the committee's chair. "By the end of June, we'll take step number two in a three-step process. No decisions about leasing will be made until step number three."
That answer didn't appear to satisfy Manchin, the senator from West Virginia who is Democrats' swing vote on energy and climate legislation.
Manchin told Interior officials they were taking "a lot longer than the deadline" to get their new five-year plan done.
"We're getting this at the last possible day, the last possible minute, knowing that there's other steps to go through," Manchin said. "The timing is not right that you've taken as long as you possibly could."
Haaland said even after the program proposal comes out by June 30, it will take another 150 days to complete public comment and environmental review before lease sales can be held.
"I don't think there is an actual deadline" to begin new offshore leasing, she told Sen. James Lankford, a Republican from Oklahoma.
"That's the concern all of us have, actually that there's no deadline," Lankford responded. "That the proposal to talk about it is coming on the date it should be done, and that this is going to stretch out for the next 2-3 years of talking about it. We're trying to figure out when's the deadline to actually start leasing."
So, not only didn't they provide the result they were supposed to by this time, it might even take years to get any action on leases, according to what they were telling the Committee.
But then it got even worse.
The Chair of the Committee, Sen. Joe Manchin (D-WV) pulled out an announcement from the Interior Department which he said had just been issued to not agree to any new leases. So, it looks like you're going to shut everything down, Manchin said to her.
Biden Interior Secretary Deb Haaland struggles to explain a memo from HER department calling for the shut down of new oil leases.

"I am sorry, and am sitting in this hearing and not ………" pic.twitter.com/bLypsaAt8H

— RNC Research (@RNCResearch) May 19, 2022
That left Haaland stuttering and unable to respond. "My God," Manchin said. "It shuts it down. It shows what your intent is."
So, not only don't they have their plan ready when they were supposed to have it in hand, it sounds like the true plan is to shut everything down.
Meanwhile, Joe Biden is ridiculously reaching out to Venezuela, when we could produce more oil here — if only Biden allowed it
Sen. Bill Cassidy (R-LA) asked Haaland a simple question: whether it was more environmentally friendly for Venezuela to produce oil and gas or us to do so?
Q: "Is it more environmentally friendly to develop and produce oil and gas" in the U.S. or in foreign countries, like Venezuela?

Biden Interior Secretary: "I'm not an economist" pic.twitter.com/SrbsceaeO5

— RNC Research (@RNCResearch) May 19, 2022
The answer is a simple one — it's more environmentally friendly for us to do it. But she doesn't want to say that–maybe because even the climate excuse doesn't justify them going around producing it in the U.S. to reach out to Venezuela? But her answer is "I'm not an economist" or a "scientist." Seriously, how incompetent can she be? She's not an economist, like Ketanji Brown Jackson isn't a biologist, so she can't tell us what a woman is.
Haaland couldn't even answer some basic questions without aides desperately slipping answers to her during the hearing.
WATCH: Democrat staffers furiously scribble notes for Biden Interior Secretary Deb Haaland as she struggles to get through her Senate testimony pic.twitter.com/pT4a1VO8Xx

— RNC Research (@RNCResearch) May 19, 2022
The radical nature of all this and the incompetence is scary. Is there anyone in the whole Biden team who is competent? From Joe Biden on down, none of his team seem to have any answers or know what they are doing besides pushing the far left agenda.
Story cited here.
→ What are your thoughts? ←
Scroll down to leave a comment: