New Details Emerge From Incident That Led To The Arrest Of Nancy Pelosi's Husband
The arrest of House Speaker Nancy Pelosi's husband, Paul, followed a late-night car crash, according to police. Paul Pelosi, 82, was charged with driving under the influence on Sunday morning. At the time, the speaker's husband was "driving a 2021 Porsche into an intersection near the town of Yountville and was hit by a 2014 […]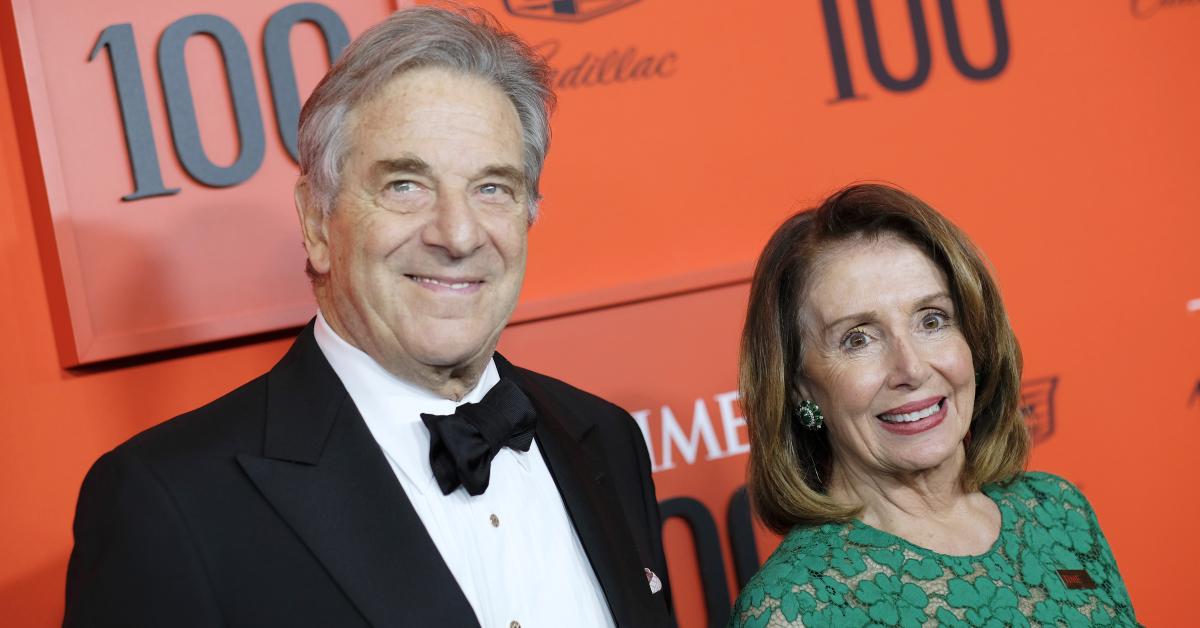 The arrest of House Speaker Nancy Pelosi's husband, Paul, followed a late-night car crash, according to police.
Paul Pelosi, 82, was charged with driving under the influence on Sunday morning. At the time, the speaker's husband was "driving a 2021 Porsche into an intersection near the town of Yountville and was hit by a 2014 Jeep," the Associated Press reported. "No injuries were reported, and the 48-year-old driver of the Jeep was not arrested."
Paul and Nancy Pelosi own an estate in Napa Valley on Zinfandel Lane, which is valued at well north of $5,000,000, that has a vineyard that nets the couple $5,000 to $15,000 in grape sales per year.
Nancy Pelosi was in Rhode Island on Sunday giving a commencement speech at Brown University.
Pelosi's office responded to the news by saying that she would not be commenting on the alleged incident.
"The Speaker will not be commenting on this private matter which occurred while she was on the East Coast," spokesman Drew Hammill said in a statement.
Paul Pelosi's arrest generated a wide range of responses online, including from lawmakers.
"This Memorial Day weekend, remember not to drink and drive," Rep. Lauren Boebert (R-CO) tweeted. "Save a life, call an Uber. @SpeakerPelosi."
Democrat strategist Peter Daou responded, "The DUI is bad, but the Pelosi family's insider trading is even worse."
Other notable responses included:
Harmeet K. Dhillon, attorney: "Thank God no one was hurt. Hope he gets some help for this problem."
Jesse Kelly, radio host: "Always blows me away when this happens to rich people. Dude is worth over $100 million. Bro, hire a driver. My word."
Mike Cernovich, political commentator: "The body metabolizes alcohol as you get older. I know a guy who got a DUI in his 70's. He had only had two glasses of wine at dinner, but those machines say what they say. Keep this in mind as we all get older. One glass even might trigger those machines."
Charles Gasparino, journalist: "With all the money these people make trading stocks you would think they can afford an Uber."
Mark Levin, radio host: "DUI is far more dangerous than parading on the Capitol grounds. Paul Pelosi could've killed someone. They better throw the book at him."
Jason Rantz, radio host: "As long as there's no special treatment, not sure it's news that the husband of Nancy Pelosi got a DUI."
Chad Prather, The Blaze: "Nancy Pelosi's husband arrested for DUI. If she was your wife, you'd be drinking and trying to get away too."
Story cited here.
→ What are your thoughts? ←
Scroll down to leave a comment: