As Pennsylvania goes, so goes the nation. It's been true since the 2016 presidential election, and this emerging battleground figures to be decisive again this November.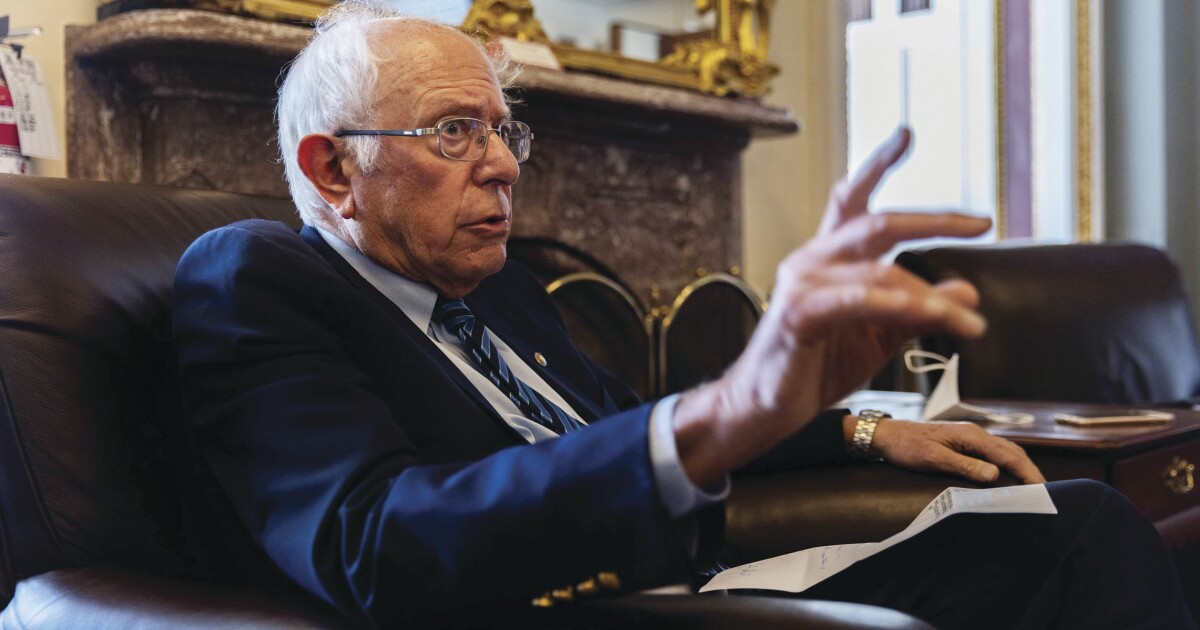 As Pennsylvania goes, so goes the nation. It's been true since the 2016 presidential election, and this emerging battleground figures to be decisive again this November.
With the Senate split 50-50 and under nominal Democratic control thanks to Vice President Kamala Harris's tiebreaking vote, the race to replace retiring two-term Sen. Pat Toomey (R-PA) could determine the majority. The governorship is also opening up as Gov. Tom Wolf, a Democrat with anemic job approval ratings, departs after two terms.
The winners of these contests could have national implications beyond Congress next year. Each party would like to be in charge of Pennsylvania when the 2024 presidential election occurs. Former President Donald Trump won by 44,292 votes in 2016, an outcome crucial to his breaching the Electoral College's blue wall and reaching the White House. President Joe Biden carried the commonwealth by 80,555 votes two years ago.
That means Pennsylvania was decided by a 1.17% margin in 2020 and an even slimmer 0.72% four years earlier. This is a state that hadn't voted for a Republican presidential candidate since 1988, when George H.W. Bush beat Michael Dukakis while Ronald Reagan was still in office.
It's possible we will see a rematch of the last presidential election next time around, but Biden and Trump will be fighting a proxy war in Pennsylvania long before then. The White House sees a Democratic pickup opportunity in the Senate here. If it can keep the upper chamber blue, Biden's legislative agenda may not be dead yet. Similarly, retaining this GOP-led seat would improve the odds of a Republican takeover and at least put Biden's hopes of getting more legislation passed on life support for the remainder of his term.
The Democrats know who their candidate is, and Biden professes to be pleased. Lt. Gov. John Fetterman easily defeated Rep. Conor Lamb (D-PA), racking up just under 60% of the vote. Republicans do not yet know who their nominee is. As of this writing, Trump's endorsed candidate, television star Dr. Mehmet Oz, is barely clinging to a lead over businessman David McCormick by a 0.1% margin, well within the 0.5% threshold to trigger an automatic recount under state law. Late-surging conservative Kathy Barnette fell into third place with less than 25% of the vote. After she gained in the polls, Trump warned in a statement that she "will never be able to win the General Election against the Radical Left Democrats."
It remains to be seen whether Trump gets his wish in this primary. Biden is already counting his blessings. "As Pennsylvania's Lieutenant Governor, John Fetterman understands that working-class families in Pennsylvania and across the country have been dealt out far too long," the president said in a statement shortly after the race was called. "It's time to deal them back in, and electing John to the United States Senate would be a big step forward for Pennsylvania's working people."
Working-class voters have been the key to the GOP's fortunes in Pennsylvania, especially with Trump at the top of the ticket. Scranton-born Biden has been trying to win them back to the Democratic fold. But Fetterman is a much more left-wing candidate than Lamb or Sen. Bob Casey Jr. (D-PA). He also suffered a stroke and had a pacemaker implanted shortly before the primary. The general election should be competitive.
Republicans do know who their gubernatorial nominee is, and he was Trump's pick. It's less clear he can deliver a competitive race against Democratic Attorney General Josh Shapiro. State Sen. Doug Mastriano is a 2020 election conspiracy theorist. He is making GOP operatives in Harrisburg and Washington, D.C., skeptical of the 2022 race, too — but much more because of electability than alleged fraud.
Mastriano nevertheless trounced former Rep. Lou Barletta (R-PA), an erstwhile Trump favorite who had already lost a previous statewide campaign, and three other candidates to win with 44%. The Republican Governors Association issued a scathing statement about Biden and Shapiro yet sounded noncommittal on Mastriano.
"The RGA remains committed to engaging in competitive gubernatorial contests where our support can have an impact in defending our incumbents and expanding our majority this year," Executive Director Dave Rexrode said.
Still, the underlying political climate for Democrats is bad, and there had been doubts about the statewide electability of both Toomey and former Sen. Rick Santorum (R-PA). Both served two terms. Mastriano will at least be in the running as the Keystone State sees the Biden administration as Keystone Cops.
W. James Antle III is the Washington Examiner's politics editor.
Sinking ship
Rep. Mo Brooks (R-AL) doesn't have the best track record when it comes to Senate campaigns. In 2017, Brooks announced he'd run in a special election after then-Sen. Jeff Sessions resigned to take on the role of attorney general. Brooks wound up finishing third behind Luther Strange and Roy Moore despite endorsements from high-profile conservatives such as Mark Levin, Sean Hannity, and Laura Ingraham. Fast-forward to the 2022 campaign season and Brooks thought he'd have a better shot, and the latest attempt came with a coveted Trump endorsement. That proved inconsequential. As the race heated up, Brooks wound up finding himself falling behind Katie Britt, Richard Shelby's former chief of staff, and Michael Durant, the famed Black Hawk helicopter pilot whose aircraft crashed during a raid in Somalia in 1993. The former president, sensing things weren't going all that well, yanked his endorsement of Brooks after the congressman basically said it was time to move on from the 2020 election. It could just be a matter of bad luck for Brooks. He and Durant appear to be splitting the MAGA vote, while Britt, who is the textbook definition of an "establishment" candidate, could win the nomination with 35% of the vote. A win in the general election is virtually guaranteed. Would Brooks have prevailed without Durant in the race? Perhaps. But that's not how it played out, and as such, the Brooks campaign has nearly sunk to the ocean floor.