City Parks Department Has Whites-Only Meeting In Wake Of Buffalo Shooting To Encourage Activism
A city parks department in Washington state held a whites-only staff meeting earlier this week to discuss white supremacy and how white people can be more helpful in the wake of the mass shooting in Buffalo earlier this month, according to a report. Metro Parks Tacoma sought to determine how "white people can move from […]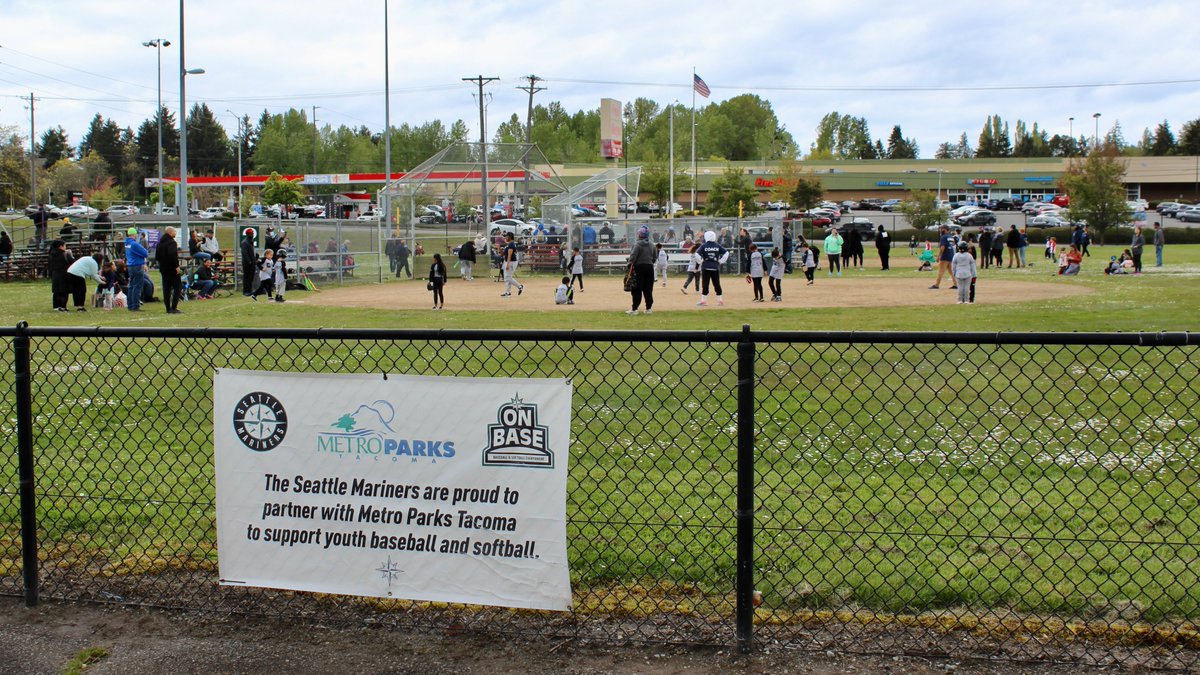 A city parks department in Washington state held a whites-only staff meeting earlier this week to discuss white supremacy and how white people can be more helpful in the wake of the mass shooting in Buffalo earlier this month, according to a report.
Metro Parks Tacoma sought to determine how "white people can move from being allies to advocates" at the meeting, according to Jason Rantz, the conservative radio host who broke the story for KTTH. Norinda Rosario, the department's chief equity officer, organized the meeting by sending out an email obtained by Rantz.
"I am holding space for White staff to connect and share their thoughts and feelings around the Buffalo Supermarket massacre that took the lives of 10 innocent Black people in Buffalo, NY, on Saturday, May 14," the email stated. "This is an invitation, not an expectation."
EXCLUSIVE: Tacoma Parks hosted a whites-only staff meeting to discuss how to "move from being allies to advocates" in response to the mass shooting in Buffalo.

When a white staffer called this divisive, he was publicly scolded by the equity director.https://t.co/jBjXa5Vnp5

— Jason Rantz on KTTH Radio (@jasonrantz) May 26, 2022
The 18-year-old Buffalo shooter, who The Daily Wire is not naming in keeping with a policy of depriving mass shooters of undeserved notoriety, was a white supremacist, according to authorities. He killed 11 people and wounded three, and reportedly picked a supermarket in an area of the city populated by black people.
One Tacoma parks staff member who complained that a whites-only meeting was divisive, Rosario allegedly said she was glad it made him cringe, according to the report.
A spokesperson with the parks department told the Rantz Show that "affinity" group meetings, where people are invited based on a shared identity, are common, and defended the one called by Rosario because it was aimed at encouraging activism among white people.
"The conversation for white folks was also intended to help grieve and process and heal, but also to share thoughts about racial violence and how white people can move from being allies to advocates – in a conversation space without risk of further traumatizing BIPOC colleagues," the spokesperson said in an email.
The spokesperson said other meetings were held for non-whites.
"There were several conversation times for black/BIPOC folks, and others for white folks," the spokesperson told Rantz. "The intent behind the conversations for BIPOC folks was to create a process for healing, a space where people can talk freely, for black and brown staff to grieve and process this incident and the toll of racism as a whole without the risk of the conversation diverting to console white people and serve their needs instead."
Several staff members quietly objected to the whites-only meeting, but one reportedly registered his dissent in a reply-all email.
"White staff?" the employee wrote. "This doesn't sit well with me separating fellow coworkers by skin color. It was a tragic event that took place, but I'd like to think we all fit under the same umbrella as Americans. Our hearts go out to those affected."
Rosario responded two days later, and chastised the man, according to the report.
"The Buffalo Massacre occurred on Saturday, May 14, and from that moment on, my focus was centered on the health and welfare of MPT's Black staff, and not the comfort or needs of White people," she wrote. "My choice to include other People of Color was based on the likelihood that they too have experienced racial violence and that this incident has likely activated their anguish, anger, fear, and frustration as well."
"I'm happy to know that reading the words White Staff Only makes some people cringe," she continued. "It means that your heart is in the right place. But, I challenge you to do the work to understand why the practice of providing raced-based affinity groups is a powerful tool for healing."
Story cited here.
→ What are your thoughts? ←
Scroll down to leave a comment: