The original Gerber baby, Ann Turner Cook, has died at the age of 95.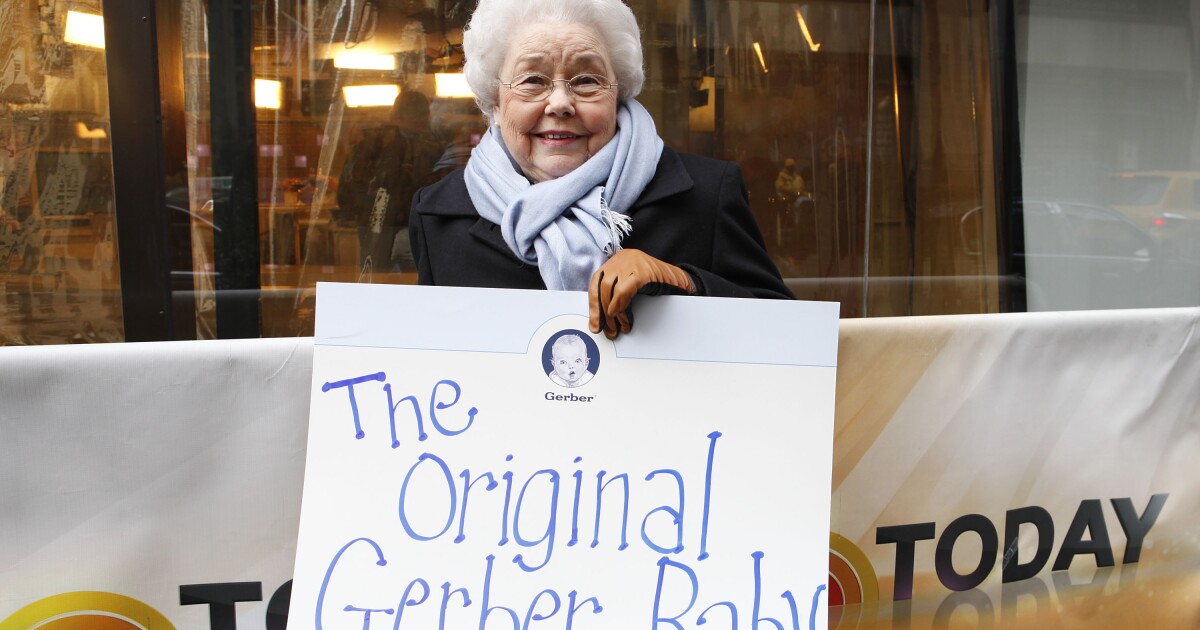 The original Gerber baby, Ann Turner Cook, has died at the age of 95.
Gerber, which began using Cook's baby portrait as its logo since its trademark in 1931, announced her death in a social media post on Friday.
"Many years before becoming an extraordinary mother, teacher and writer, her smile and expressive curiosity captured hearts everywhere and will continue to live on as a symbol for all babies," the company said. "We extend our deepest sympathies to Ann's family and to anyone who had the pleasure of knowing her."
ABBOTT RESUMES OPERATIONS AT MICHIGAN PLANT AMID BABY FORMULA SHORTAGE
Gerber held a contest in 1928 to find a face to represent a baby food advertising campaign, leading artist Dorothy Hope Smith to submit her simple charcoal sketch of Cook, who had been born two years earlier and was Smith's neighbor. Smith noted in her entry that she would finish the sketch if she won, but the judges loved the simple sketch as it was and insisted that it be used as the company's logo, according to Gerber.
The identity of the Gerber baby had remained a secret until 1978, leaving many in the interim to guess it to be actor Humphrey Bogart, actress Elizabeth Taylor, or even Sen. Bob Dole (R-KS).
CLICK HERE TO READ MORE FROM THE WASHINGTON EXAMINER
Cook found out she was the Gerber baby when her mother told her. Cook believed the reason the photo had been so popular is because "all babies are appealing" and Smith captured the appeal that all babies have," she said in a 1998 interview with the Associated Press.
"If you're going to be a symbol for something, what could be more pleasant than a symbol for baby food?" she said.